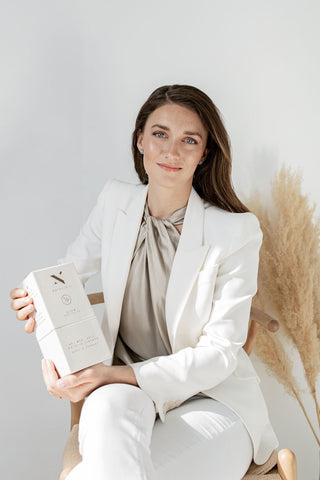 Meet the Founder
Natalie's Cosmetics is an advanced body care brand with a profound medical background that has been created to fulfill the need of high quality, science-backed body care products that are as packed with active ingredients as your high-end serums.
The cutting-edge products can therefore effectively treat your skin conditions so that you feel comfortable and confident in your own skin anytime – if at the beach in a bikini or dressed for a night out.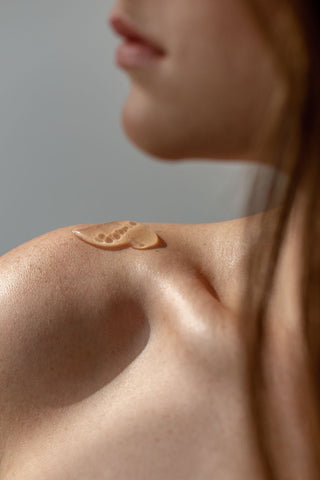 Science Meets Nature

When developing her products, Natalie conducted extensive research and selected an assortment of potent active ingredients that have a clinically-proven effect on your skin. It's one of the unique pillars of the brand not to compromise on quality, whether it comes to sourcing ingredients or formulating the products while being conscious of the importance of sustainability.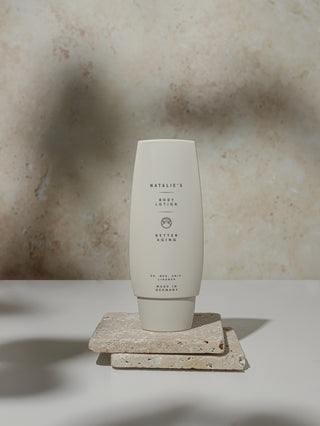 Credo
When starting her own company, Natalie's goal was not only to create high-quality, problem-solving products but she was also committed to follow the highest sustainability practices. Natalie is dedicated to take greater environmental responsibility at everything that she does and to challenge industry standards at every stage of the production process.
Experience the first brand that offers body care that is as powerful as your high-end face serum. Loaded with active ingredients, that deliver results, always backed by science.
Smooth Body Lotion
Ingrown Hair | Keratosis Pilaris | Dull Skin | Flaky Skin
Fights ingrown hair, uneven skin and keratosis pilaris while improving the skin's barrier.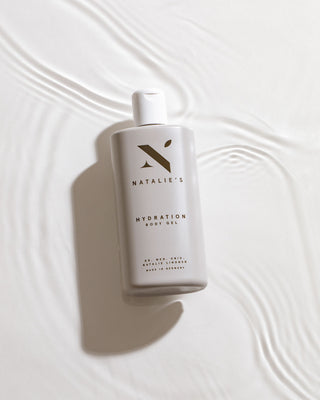 Hydration Body Gel
Dry Skin | Dehydrated Skin | Sensitive Skin | After-sun Treatment | Redness-prone Skin
Hydrates and soothes your skin after a shower or a day in the sun.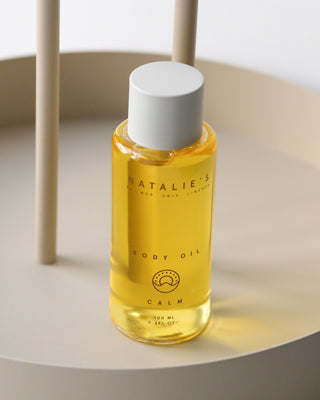 Calm Body Oil
Dry Skin | Dehydrated Skin | Sensitive Skin | Redness-prone Skin
Calms and nourishes dry, sensitive and stressed skin. It's also perfect during pregnancy.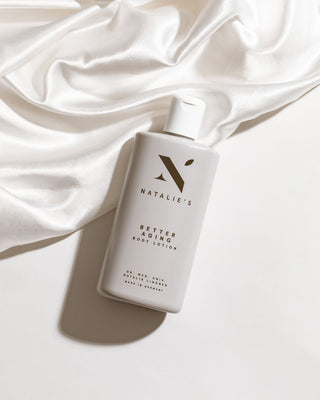 Better Aging Body Lotion
Wrinkles | Fine Lines | Aging Skin | Scars | Stretch Marks
Smooths fine lines or wrinkles and encourages skin exfoliation.
Developed by medical professionals
Ingredients 100% sourced according to EU Standards
"Taking care of your skin is more important than covering it up."
"Invest in your skin. It is going to represent you for a very long time."